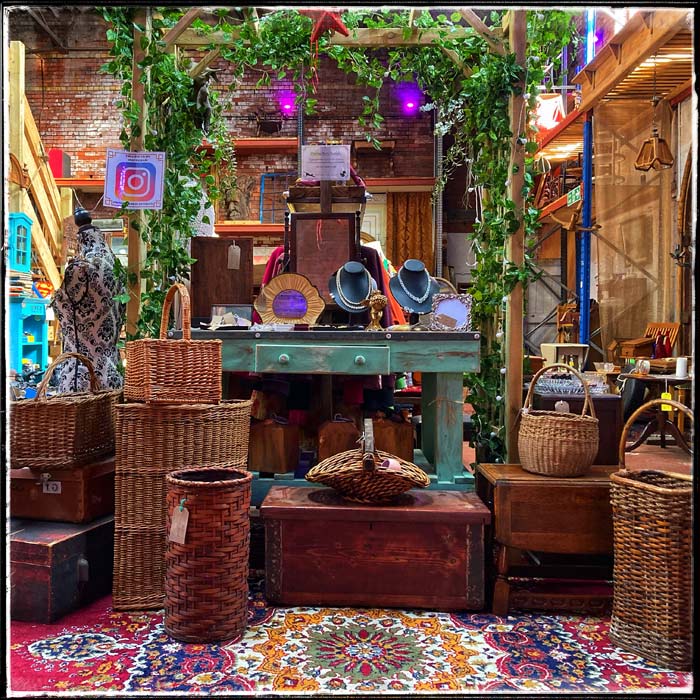 About us
Welcome to The WareHouse!
Set in a 19th Century Victorian Factory in the heart of Kelham Island, this Decorative Salvage & Antiques Warehouse is the passion project of Yellow Arch's founder, Andy Cook.
For years Andy had been searching, salvaging, restoring and installing unique and unusual antiques in and around the myriad of rooms that is Yellow Arch – The WareHouse further embraces Sheffield's eclectic mix of creatives & makers, with an entire antique & salvage community of restorers, artisans, makers, photographers, artists, clothes makers, salvage hunters, local dealers and historians  – all under one roof!
Stocking a range of antiques from all over Europe; from the 17th century right up to the 1970's including original art & prints, decorative salvage, an eclectic mix of the weird and wonderful, classic furniture, antique home decor, vintage clothing and haberdashery – all complimented with a range of products from some of Yorkshire's finest makers.
With a whole range of small walk away gift items to exotic furnishings, we hope there's something for everyone at The WareHouse Yellow Arch.
Contact Us
The WareHouse
Yellow Arch Studios
Burton Road
Neepsend
Sheffield
S3 8BX
Opening times
THURS: 1:00pm – 5pm
FRI: 10.30am – 6pm
SAT: 10:30am – 5pm
SUN: 10.30am – 5pm
Plenty of free on-street parking nearby
Located in the courtyard of Yellow Arch Studios
Follow us on Instagram & Facebook @WareHouseOfAntiques for weekly photos of new stock!